There's no place like home
Rachel Blakemore, Chair of the Tenants Board at Cross Keys Homes shares why it's important to "Stand up and be counted".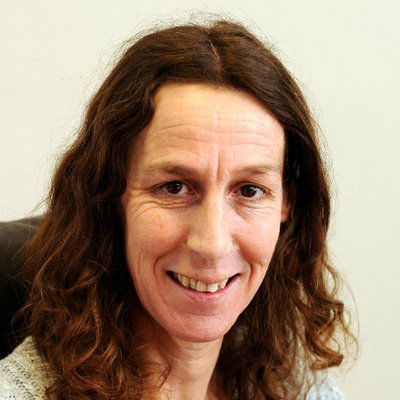 ---
"THERE'S NO PLACE LIKE HOME - THERE'S NO PLACE LIKE HOME" I agree with Dorothy.
Oh dear here goes another person's blog!
Well after sitting here for 8 weeks working out what to write - That's pretty fast for me although I have learnt how to work Twitter in that time, I thought I might just give it a go:
Last January I was appointed Chair of the Residents Board. I have lived in my Cross Keys Homes property for 26 years now and have raised 3 children here. I love where I live and feel fortunate to have a nice house and fantastic neighbours.
I originally applied for a position on the newly forming Residents Board at Cross Keys Homes because I feel passionate about Social Housing being available to individuals and families who, for whatever reason, need it. If I'm totally honest I hadn't given a lot of thought about getting more involved with Cross Keys Homes, I already went to my local Area Panel meeting every so often, and this was as much about getting to know and welcoming other Cross Keys tenants, Of course the tea and biscuits I got after a long day at work helped too. Seriously though, it was about the great work the panel members were doing to improve the lives of the people living in their neighbourhoods, I found the experience motivating.
But my CKH Resident Board story goes like this ….
I was at work running a drop-in session for families when we ran out of milk, oh dear. So off I went to the local shops on Dogsthorpe and being the nosy person I am spotted in front of the shops, a consultation stand with information about Cross Keys Homes and how they involved tenants in their work. Forgetting about the tea making I got into conversation with Kate Newbolt from TPAS about how tenants can get involved and have their voices heard at all different levels within CKH.
Kate spoke about the vision that CKH had to set-up a new Residents Board who would make decisions at a strategic level with delegated budgets regarding customer facing areas of the business like, the quality of homes; neighbourhood and community management, tenancy management and tenant involvement. Why wouldn't I want to get involved in something that was so crucial to me as a tenant living in a CKH's house? I was brought up in a household where if something affected you then you had a right to be heard. 'Stand up and be counted' I think should have been our family motto.
I walked back to work with milk in hand and a spring in my step feeling on top of the world at the fact that, MY housing association cared so much about what I thought and felt.
So now two and a half years later, here I am feeling very proud that CKH have made me Chair of the Residents Board, they have given me the opportunity to learn more about Social Housing and I have been able to meet some fantastically interesting people that either live in Social Housing, are Leaseholders or those who work in the housing industry. I feel that I have been able to influence the decision making that benefits me, my neighbours and all other CKH's communities.
If you would like to be involved in one of the many ways on offer such as, panels, committees, forums or indeed the Residents Board there are easy to access opportunities and I can confirm great support from all at CKH, all you need to do is get in touch to get your voice heard.
Over the next few months I'm planning to write regular blogs to update tenants and any other interested people about my experience as an involved tenant particularly at a time when, more than ever, it is crucial to get tenant voices heard at all levels.
Just a word of warning though if you have run out of milk be careful who you meet walking to the shop it may change your life amazingly!
---
Tenant with a strong opinion?
---
Search tenants' view