"Abolish Bedroom Tax".
We asked tenant, Eric Smith what he would do if he was in charge of housing across the country. Here is his manifesto
---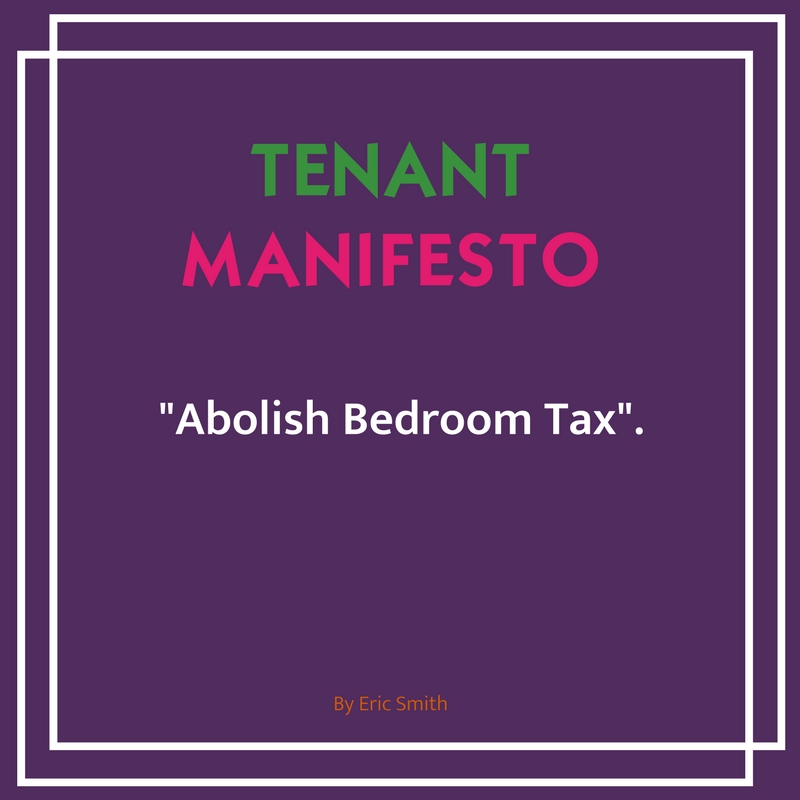 1. All Social Housing Demolished should be replaced with Social Housing
2. Affordable housing is out of reach of most people on Benefits So we have to build more Social Housing.
3. LHA should be written in stone with a rise in line with inflation
4. Social Cleansing in London should be against the Law
5. Social housing providers should make available accommodation for single people at the moment most Providers are building 2 Bed and above Properties.
6. Allowances should be made for people on U.C. People awaiting Tribunal Decisions by Providers and eviction should be the last Resort But this would also depend on Rent Record.
7 Abolish Bedroom Tax
8. A fairer system of Housing allocation
9. Cap Private Landlords rent
10. Lobby and keep lobbying the Government for a fairer Deal and hold more rallies in London and make sure that the Media take note
11. A Survey on Benefit Reforms and the effect on Tenants. i.e. Benefit Cap.
---
Search tenants' view